Read, listen, and learn about Jesus in a way that is easy to follow, and perfect for individual study or for your group
Because my life was changed when I joined my first Bible study, I write with the desire for you know God. Each Bible study and devotion book is prayed fervently over. May God strengthen you and speak to you so your life is transformed, too.
For To Us
Experience the magnitude of Jesus' birth and open your eyes to how God engages with mankind. This 25-day devotion and prayer journal is written to prepare you to take a fresh look at Christmas and rekindle your celebration of the day of Jesus' birth. Marvel over God's divine ways of preparing our world to receive His greatest gift, His Son.
Indeed, He Is Risen
Jesus Christ was a miracle-working preacher who traveled from village to village sharing about the kingdom of God. Crowds flocked to hear His message and placed their hopes in Him as the Jewish Messiah. After 3½ years of public ministry, He knew the Feast of Passover was God's set time for Him to accomplish the purpose for which His Father had sent Him.
Walk through the last weeks of Jesus' life.
Feel the depth of Jesus' love for His disciples as He shares His final words to them.
Imagine His emotions in the Garden of Gethsemane on His last night.
Understand what His death on the cross meant to His followers and for us.
Through Shirley's experiences as an actress in a play that portrayed Jesus' journey to the cross and her travels to Jerusalem, she gives unique insights so our hearts are invigorated as we experience Jesus' last days.
Experience the jubilation of the tomb without a body and a rolled-away stone!
This 6-week devotion is written to prepare your heart to celebrate the greatest event in human history – Jesus' resurrection and to marvel over how He changed the world and redeemed mankind, His Father's most precious creation
Indeed, He Is Risen is available through Amazon.
"Very meaningful!"
"The 'Pray with Me' sections helped me find ways to both praise God and ask for help to know Jesus better."
"Scripture is printed in the margins so I didn't have to keep pulling out my Bible"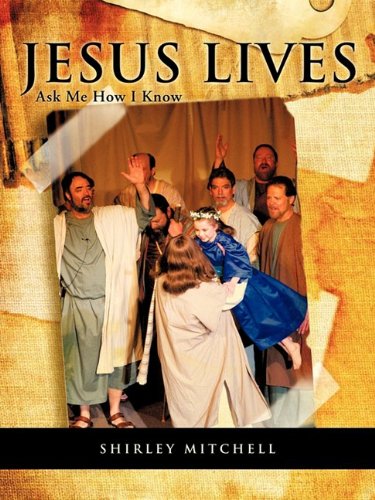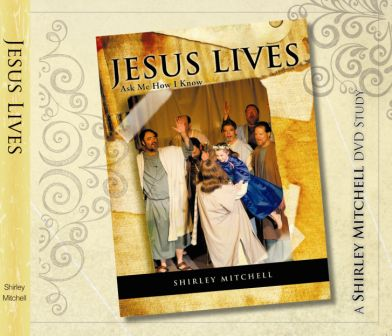 Get the Jesus Lives DVDs!
These include 11 Session Teachings with portions videotaped in Israel and Egypt.
To get the Jesus Lives DVDs, send an email to info@christcompels.com
— or —
Touch the button below to order the Jesus Lives DVD's sent to you personally by me!
Recommended donation is $149
Jesus Lives Bible Study
Are you confident in your faith that Jesus is the Son of God? Do you want to discover new things, unveil mysteries, and deepen your understanding of your Savior? How did Jesus of Nazareth change the lives of the people He encountered and impact mankind, generation after generation, unlike no other person in history?
To answer these questions, the Jesus Lives Bible study spans the life of Christ from the beginning (John 1:2) to His birth, through His life on earth. He is known as Rabbi, Miracle Worker, Storyteller, Jewish Messiah, and Passover Lamb, and Covenant Partner and Coming King, and much more. This Bible study is for you to have a fresh revelation of Jesus, to get your identity through Christ, to develop intimacy with God, and to worship Him passionately!
Join the adventure of Jesus Lives!
This 10-week in-depth, interactive study includes daily assignments and 11 weekly video sessions, portions of which were taped in Israel and Egypt, the two countries where Jesus lived.
Join us now in this 10-week interactive study. Each week of the study contains 5 days of homework and one teaching session.
The Jesus Lives Bible Study books are available through Amazon.
"Alive…Beautiful…Contagious…Life-changing…"
"This is the most complete Bible study on Jesus that I have ever done!"
"Shirley taught things about Jesus that I never knew, especially about His Jewish background."
The Elijah Challenge
For over 6 years, I have studied the life of Elijah and searched for the deeper meaning of each story of his life.  Elijah was known as the most anointed prophet of God in the Old Testament.  He performed unprecedented miracles, stood against idolatry, and called for his nation to turn back to God.  Not only is he in the Old Testament, he is throughout the life of Jesus.  He appears on the Mount of Transfiguration and John the Baptist came in the spirit of Elijah.
Why was Elijah so special to God that he is interspersed throughout the Bible?
This question began my multi-year journey to discover who Elijah really was and what principles did he live his life by.   I can't wait to share with you what I have learned.
This FREE Bible study is 7 weeks of homework with 8 teaching sessions by me.