Shirley Mitchell
Shirley Mitchell loves God. He is everything in her life. Her passion is for people to truly believe that Jesus is the Son of God and for their lives to be transformed through knowing Him through His Word and to bring glory to God. God has given her a heart for the nations to know and worship Him. She is the women's ministry leader at her church and Bible study leader of many groups around her city, including those meeting at her church, workplace, and home.
In addition to writing and teaching God's Word, she also works full-time as a global marketing program manager for a Fortune 500 company and ministers there. God has given her the honor to teach the Word to youth, singles, and women. It thrills her to see someone receive a word from God, hear God speaking to her, fall in love with Him, or make God the center of her life.
She holds master's certificates in women's ministry and project management, as well as a bachelor's and master's degree in mechanical engineering. She is the founder of Christ Compels Ministry and strives to live daily by 2 Corinthians 5:14-15, "For Christ's love compels us, because we are convinced that one died for all, and therefore all died. And he died for all, that those who live should no longer live for themselves but for him who died for them and was raised again." She is the wife of Doug and mother of three daughters – Mikayla, Sophia, and Victoria.
I have a passion for people to be transformed by knowing God through His Word.
The reason why I wake up early and go to my closet to pray and study God's Word is because He is the number one desire of my life.  I spend extra time there to prepare to teach so that you can know Him, too, and know who you really are because of Jesus Messiah.
 — Shirley
Meet the rest of the Christ Compels team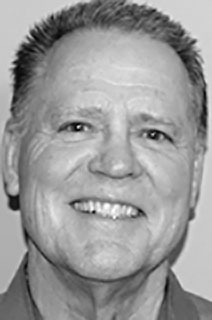 Doug 
Doug Mitchell has been given the gift to evangelism. From the cashier at Walmart in a casual conversation to preaching in Brazil, he tells everyone about Jesus. He believes the Bible teaches that Christians should support Israel and Jewish people. He has been serving the Lord in men's ministry for over ten years. As a minister at Christ Compels, he helps to set direction and covers all every part of CC in prayer. He is married to Shirley and is the father of Mikayla, Sophia, and Victoria.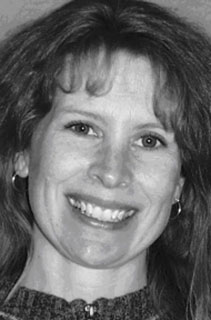 Nicole
Nicole is a Christian life coach with a passion for prodigals and helping others find their place in the Body of Christ. She serves as a leader in the Celebrate Recovery ministry within her church family and is involved with faith-based outreach for youth in her community. Nicole and her husband, Michael, have two children, Jayme and Jessica. She works as an engineering manager by day and is a contributing writer and editor for Christ Compels Ministry.
Christ Compels Ministry is dedicated to
teaching God's Holy Word
equipping believers to be filled with the love of Christ that surpasses all knowledge and to see their identity, dignity, and significance through God's eyes
empowering Christians to fulfill their calling and to serve as the bride of Christ
reaching the hearts of unbelievers
sending workers out to the harvest because the harvest is plentiful but the workers are few
vesting our resources into the lives of people of every color, denomination, and nation through sound Biblical teaching and worship
Christ Compels Ministry believes
Jesus is God's Son sent to die on the cross as payment for our sins (1 Corinthians 15:3).
Jesus was buried and arose bodily from the grave on the third day (1 Corinthians 15:4).
Jesus ascended into Heaven and will literally return to earth (Acts 1:9-11).
All have sinned and fall short of the glory of God (Romans 3:23).
The wages of sin is death, but the gift of God is eternal life in Christ (Romans 6:23).
We are saved by grace through faith, not works (Ephesians 2:8-9).
If you confess with your mouth, "Jesus is Lord," and believe in your heart that God raised Him from the dead, you will be saved (Romans 10:9).
God is patient, not wanting any to perish but everyone to come to repentance (2 Peter 3:9).
Jesus is the Jewish Messiah, promised in Scripture (John 1:41).
Jesus is the way and the truth and the life. No one comes to the Father except through Him (John 14:6).
The Bible is the inerrant Word of God, the sole authority for life and faith to govern the affairs of men (2 Timothy 3:16).
The church is the assembly of believers for evangelism, worship, and bringing glory to God (Acts 2:42-47).