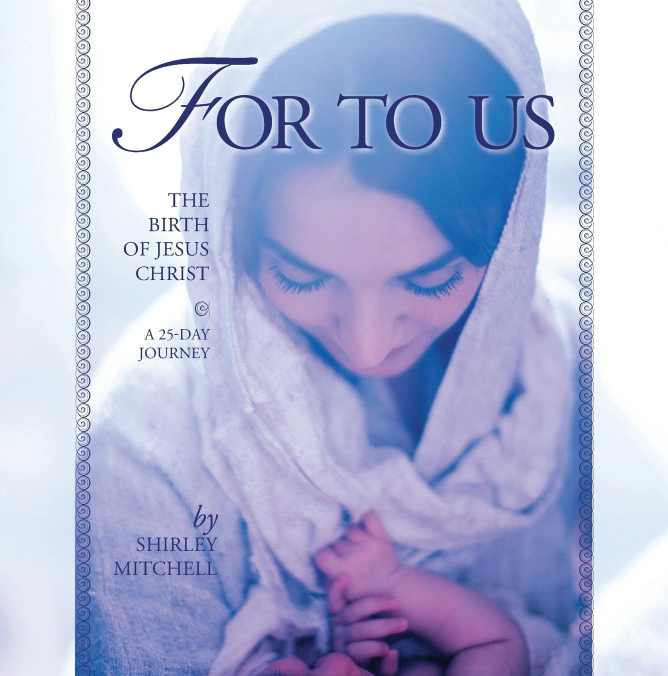 For to Us, The Birth of Jesus Christ
Throughout the Old Testament stories which span centuries, God progressively revealed more about the Jewish Messiah. Thousands of people anticipated His coming and also wondered if their generation would be the one. When the time had fully come, God sent His angel Gabriel to penetrate the veil between the spiritual realm and the natural realm and appear to young teenage girl who had found favor with God. With little revelation of what she was getting into, Mary embraced motherhood. In this Christmas devotion book, you will:
Experience the greatness of Jesus' birth while opening your eyes to how God engages with mankind.
Contemplate Joseph's perspective of his betrothed's predicament.
Journey with Mary and Joseph to Bethlehem because of a Roman census.
Listen to the angels sing in a shepherd's field in Bethlehem.
Lastly, follow the star and travel with the wise men for 700 miles in search of the prophesied Messiah.
This 25-day devotion book and prayer journal is written to prepare you to take a fresh look at Christmas and hence, rekindle your celebration of the day of Jesus' birth.
Most of all, marvel over God's divine ways of preparing our world to receive His greatest gift, His Son.
This Christmas Devotion Book is 25 Day Advent Journey to Experience the Birth of Jesus Christ.